YAMAZAKI MAZAK
Perfection of Japanese machine design
Competences in the field of production of Mazak high quality lasers are based on 90 years of experience in the field of machine tools design and manufacturing for various industries worldwide. Mazak as a global manufacturer of machines for metal sheet processing, consequently introduced these solutions and trends in production of wide range laser machine tools.  Over 5,000 installed worldwide CO2 laser machine tools proves that that decision was a correct one. From stand-alone machines to comprehensive versatile manufacturing systems, Mazak provides optimum solutions even for very specific customized machining.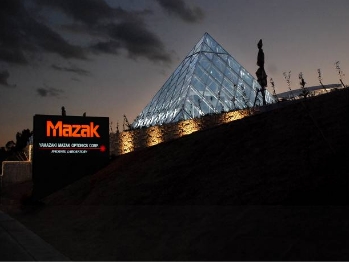 Phoenix Laboratories
All Mazak laser machine tools are produced in a new underground plant in Nagoya (Japan), namely Phoenix Laboratories.
In the underground plant for entire year, a constant temperature is maintained.  Moreover, 50,000m³ of air pumped and filtered per hour provides highest purity of the environment. Vibrations from the surroundings are minimized.  
Such conditions ensure that Mazak produces extremely stable, highly precise laser machine tools.